Ysobel Banfield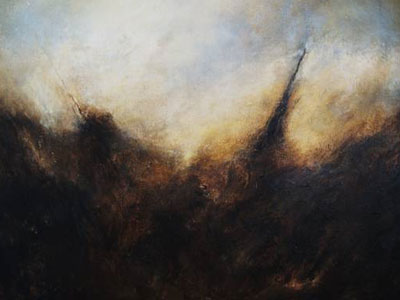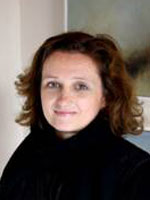 I completed my degree in Fine Art at Sunderland University in 1995. Since then I have been making a series of works developed from the landscape. Working in oils, acrylics and drawing mediums, my work reflects a contemporary view of Romantic Landscape art.
The paintings are an expressive and atmospheric response to the landscape that I encounter from travels, and the local area around the Hampshire and West Sussex borders
I try to engage with an emotive view of landscapes and seascapes where our sensitivities towards the environment around us links with the way we relate to nature.
The perpetual motion of nature verses man is a theme that runs throughout my work where I am constantly challenged by the depiction of landscape, while developing movement and atmosphere within the painting.
In my recent work I have been exploring the idea of mythological landscapes which intensify the paintings allowing a more dramatic vision to be applied. Visual connections and threads of information have allowed me to further my ideas about how to encompass and describe the landscape around me.
I exhibit nationally while continuing to participate and support my local art community.
website: www.ysobelbanfield.co.uk
June Blake
1950 - 1954: Edinburgh College of Art - Fine Art Degree & Post Diploma Year, and one year travelling scholarship in Italy.
1960 - 1994: Marriage and family commitments, put painting on the back burner. 1995: Having moved to Emsworth I began painting again - and have not looked back.
It is good to experiment with different techniques in oil and acrylics and mainly focus on landscape.
I like to paint on site if possible - then continue in the studio, re-interpreting, re-structuring and simplifying the subject, with emphasis on abstract mood and atmosphere to make a statement about the place.
telephone: 01243 373450
Sheila Buckle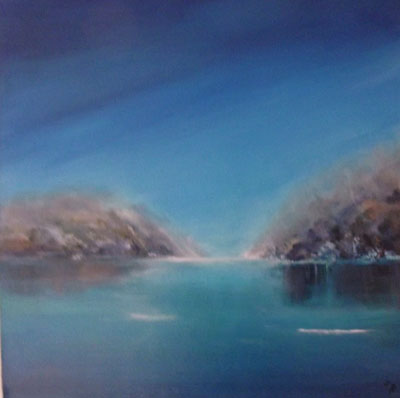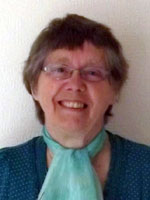 I moved to Emsworth with my husband in 1976 and have lived in this lovely place ever since then.I attended my first watercolour painting class in 1985 and I have continued to draw and paint.
In 2004 I attended an Access Course in Art and Photography, at Portsmouth University, here I was encouraged to experiment with new ideas, mediums, techniques and to take risks. This developed my work, so I have tried to continue to challenge myself , also painting using my imagination.
I paint in acrylic,watercolour,pastel and mixed media. My style is loose and impressionistic, I attempt to capture the essence of the subject rather than the detail. I consider light, colour and atmosphere important aspect of my paintings. My subject matter is varied too, the human figure, landscapes, seascapes,flowers and abstract.
I discovered recently that I had won with this painting, THE SAA ARTIST OF THE YEAR 2016 ,BEST ABSTRACT/EXPERIMENTAL AMATEUR ARTIST AWARD. I was inspired to paint this watercolour painting after a visit to Chichester Planetarium. I have since painted several cosmos paintings using my imagination.
telephone : 01243 376836
Michael Bury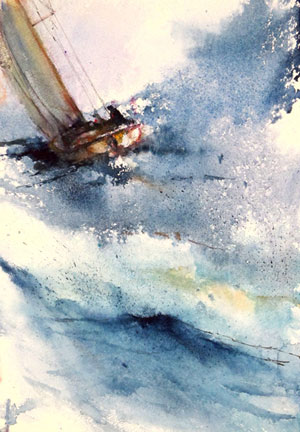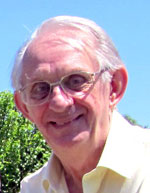 After a university career divided between sailing, theatre design and the occasional lecture on civil engineering, I spent most of my working life designing offshore oil platforms, somehow picking up a PhD in coastal engineering on the way.
Unencumbered by an Arts College education, I learnt to paint and draw from books and adult education classes. I work almost exclusively in watercolour and am fascinated by the spontaneity and serendipity that this medium provides.
I now indulge my love of the sea by painting characterful yachts, old fishing boats, and coastal and harbour scenes. I also enjoy painting portraits and figures from life, working in a combination of pastel pencil and watercolour.
email: Michael.bury@ntlworld.com
telephone: 01243 377870
Jo Collin
After being widowed at an early age, to fill a gap in my life, I took up painting.
I studied at Sutton College of Liberal Arts for three years, and my work covers a range of diverse media and subject matter.
I have successfully exhibited and sold my work over many years.
I live in Emsworth and have a passion for the village, and get involved in many local issues, particularly to support the local Community Association.
telephone: 01243 370852
Jan Copsey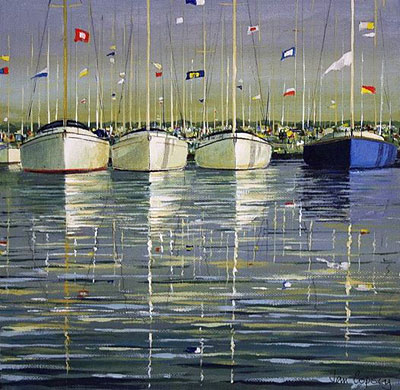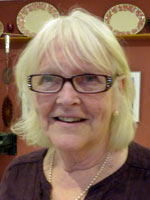 I went to the West Sussex College of Art and studied a Foundation Course, followed by a Course in Fashion Design.
After I left college, I worked locally in a Florist Shop and gained my City and Guilds in Floristry. I have since spent many years working with flowers on countless occasions and in varied environments, running my own business from home.
I have always practised my Art in all sorts of ways from sketching and painting whilst on holiday to Pub signs.
Having lived just outside Emsworth for 40 years with my husband and family, I have come to love the area and a lot of my subjects are local scenes.
My children have all left home now hence I have a bit more time to pursue my Art.
Over the years I have participated in many local Exhibitions also I have done a little teaching, which I found most satisfying.
The mediums I use are mostly Watercolour and Acrylics, with all kinds of subjects being of interest to me – any subject is a challenge!
telephone: 023 9247 7739
Nic Cowper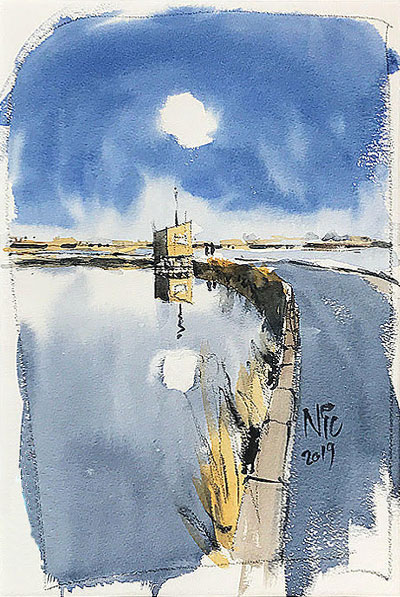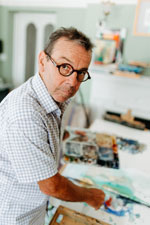 Hi I'm Nic and I've been drawing since I was 8. I've never formally studied, other than A level Art 1979-80. I always sketched watercolour en plein air as my way of relaxing and recording the world, then one day in 2004 I sold my first oil painting for £2000 by mistake.
My first arts trail was 2013, and I continue with that because it makes me work hard and think about the business of art.
During my A level I painted a huge oil on board featuring street scenes around Havant, which now hangs in the Mayoral Suite at Havant Council Offices. It is featured on the BBC's catalogue of publically owned art works - Click here to see it. The one on the left is much better, but it's not mine!
Nowadays you will see quite a few of my iPad paintings around, as they are very popular and large scale, making them good for public display.
telephone: 01243 2000 62
Chris Doyle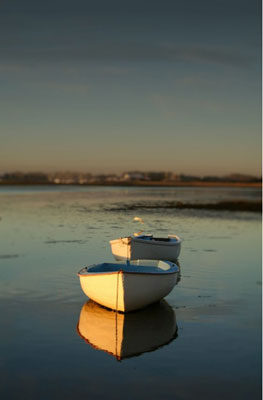 I have lived in Emsworth for almost 20 years with my wonderful wife, Helen and son, Sam.
My interests in photography, astronomy, art and dog walking have somehow evolved into taking early morning walks along the foreshore with Archie our Working Cocker and my camera bag, taking pictures whenever a scene catches my eye.
By walking the same route each day and at the same time, I have begun to appreciate the way the seasons, tides, weather and light interplay with each other and still marvel at how beautiful the local scenery can be. It is only by doing these walks with Archie that my portfolio has come about. Thanks Archie!
telephone: 01243 374824
email: chrisd803@googlemail.com
website: chrisdoyleprints.smugmug.com
Marion Forster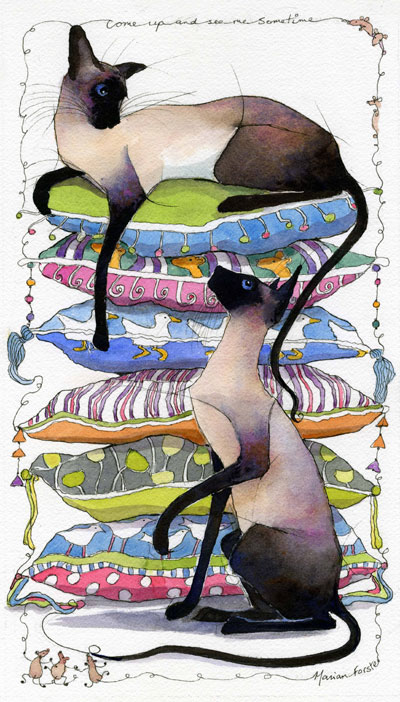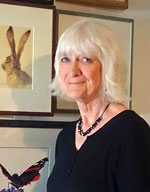 I began my artistic career as an archaeological illustrator working on the Mary Rose project, drawing a wide range of objects. This was a very good grounding in drawing but it was not until 1990 when I took up painting that my world exploded into colour!
I get much of my inspiration from life here in the Emsworth area and endeavour to bring humour and an eye for the unusual to my paintings of the region, its people and wildlife. Ignoring current trends and often unashamedly realistic I paint whatever I like and in whatever way I choose, drawing on the principle that if I love it someone else will love it too. I specialise in feline, wildlife and maritime subjects and have won the award for best watercotour at two consecutive exhibitions of the Royal Society of Manns Artists at the Mall Gallery London.
I usually work in watercolour but often branch out into other media as the fancy takes me. Recent work includes small colourful quirky lino prints.

website: www.scratchingaliving.co.uk
Pamela Hazel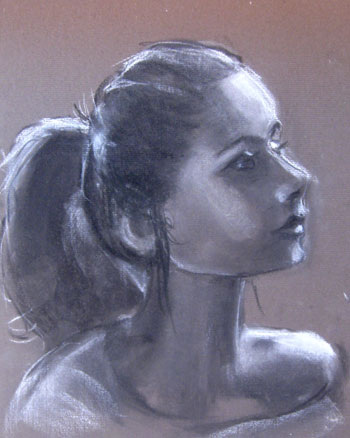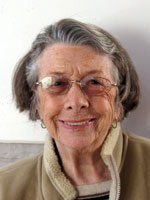 I have always loved to draw, and have been involved in some sort of Art for all of my life.
I am mostly self-taught, although I have been on many short courses.
My favourite medium is pastel.
I am impatient and impulsive, rather than careful, and pastel an charcoal allow me to be creative quickly.
The subjects I prefer are the human form, especially portraits, and the most exciting result is to obtain a real likeness of the subject.
telephone: 01243 371529
Mo Hussey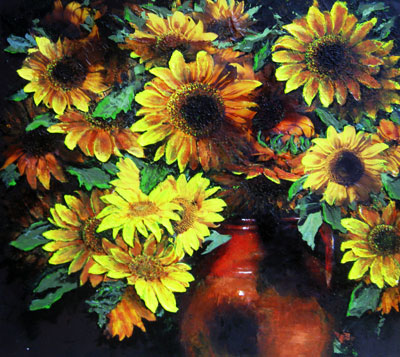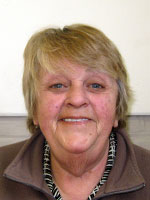 I studied for a degree at Portsmouth College of Art.
My one-off works are displayed at various exhibitionslocally.
Paint texture and surfaces mould the subject, creating mood and movement
Fabiola Knowles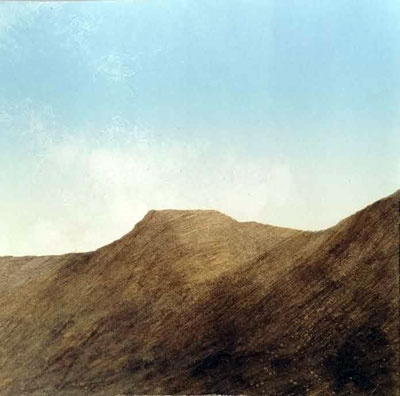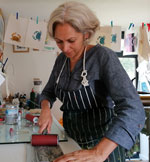 Artist Printmaker
In recent years I have turned more and more to printmaking as my main creative focus. Drawing informs and drives most of my printmaking, it is usually the starting point from which prints will develop, although I sometimes work more directly and spontaneously.
I have several sketchbooks on the go at any given time, which makes for seemingly chaotic recording. Amid the chaos of my sketchbooks , somehow things fall into place and develop into finished prints in the studio. All my work is printed by hand and colours are mixed as I go.
I work in a variety of printmaking disciplines such as collagraph, linocut, silk screen and monoprinting. I like to experiment with intaglio and relief methods and will often combine the two in my collagraph work.
I take inspiration from the world around me and am interested in the relationship we have with our environment, both natural and built. Shape, space, pattern and light are elements I look for when I'm developing ideas, striving to capture the perfect balance in my compositions.
My work currently presents a feeling of stillness which I am enjoying exploring.
I am a member of Omega Printmakers and Badger Press Print Studio.
telephone: 01243 372946
Angela Loader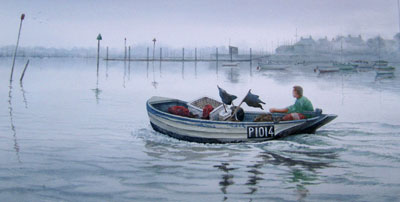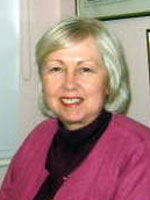 Award Winning artist Angela Loader is self taught, leaving school at fifteen , who went on to work for an Art & Framing Gallery.
Angela lives in Emsworth, Hampshire with her husband Roland Rogers and their son Peter, and continues to paint in her maiden name.
Angela finds her inspiration from the surrounding countryside and coastline around Hampshire and Sussex.
Working in Watercolours and Oils, capturing it's atmosphere, moods natural colours and effects of light though out the season's.
Her commission work also include Birds, Animals, Garden and Architecture.
Her work has been exhibited with The Royal Institute of Painters in Watercolours , at the Mall Galleries London. Held a number of successful solo exhibitions and won awards in National and International Watercolour competitions. Angela's work is represented in public, and in private collections around the world.
telephone: 01243 376335
Sue Long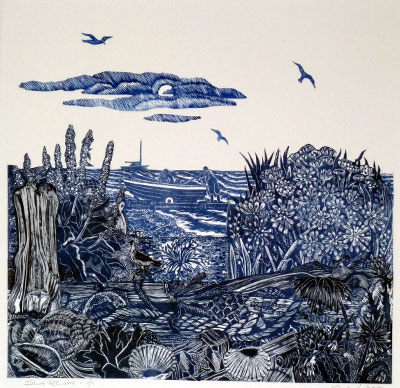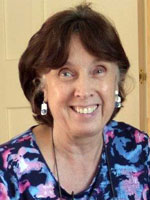 Originally trained as a painter I became interested in etching and joined the Print Workshops at Gainsborough's House, Sudbury and the Minories Art Gallery, Colchester. I then studied printmaking at the Chelsea School of Art, London and became Head of Studio at the Minories. I have also taught part time in adult education, secondary education, private art groups and private schools. I now work mainly as a wood engraver making unique wood engraved collages and mixed media relief prints.
In the early eighties I was instrumental in the formation of 12 PM the East Anglian based group of twelve printmakers who recently held their thirtieth anniversary exhibition.
My latest work 'Coast' is an ongoing series of unique wood engraved collages inspired by the diverse coastal scene.
I wanted to free wood engraving from the confines of the block to give the engraved image the freedom to be used in different ways as the idea develops. Collaged impressions from blocks of varying shapes and sizes are used to build up detailed compositions. I hope the combination of images both natural and man-made from different locations invoke our rich coastal heritage.
I have exhibited widely in open, mixed and invited exhibitions. Biography – 'Artists in Britain since 1945 Vol 1'
telephone: 01243 278468
Carol Millard
Following a move close to Manchester, my working career in art began as a textile design finisher.
On moving back to London, I returned to college to do a two-year course in illustration. Subsequently, I worked as a publicity artist for two newspapers in Fleet Street.
Although my boss was a cartoonist and it was great fun, the work itself became rather boring and I went to work in the frenetic world of art studios servicing the advertising industry. We had to do layouts, visuals, storyboards and animatics, and fast. We had to be able to draw anything that the Art Directors could dream up. It could be dancing elephants one day, someone washing up the next, maybe science fiction, comic book, whatever.
Since moving to Emsworth in 2007, I have participated in the Emsworth Arts Trail, the Emsworth Artists summer shows and various exhibitions at the Oxmarket.
Painting is now my pleasure and I paint anything I find interesting. With portraits, I particularly enjoy the research. I also find the shapes and shadows of topiary fascinating
telephone: 01243 377998
Linda Mills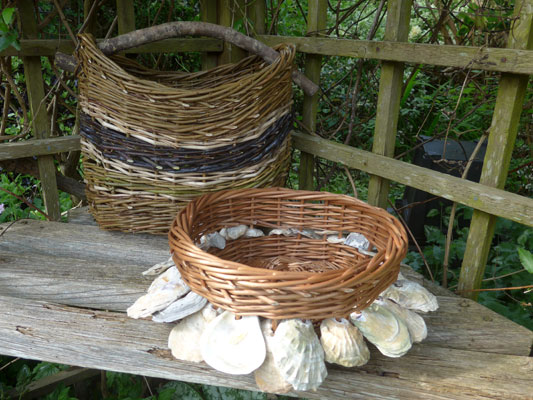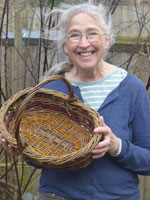 I have been working with willow since 2004, as a full time business since 2013 after starting to sell in 2009.
I create a variety of baskets, vases, bottle holders and platters using Somerset grown willow as well as locally and Dorset grown coloured varieties.
I also include hedgerow materials such as larch or silver birch, shells from Emsworth foreshore and shotgun cartridges in some of them.
I make entirely willow sculptures of birds, trees and small animals as well.
Basket handles and some other damage can be repaired or replaced. Commissions are accepted.
See my website for a gallery of my work.
website: www.lindaswillow.co.uk
email: info@lindaswillow.co.uk
David Morgan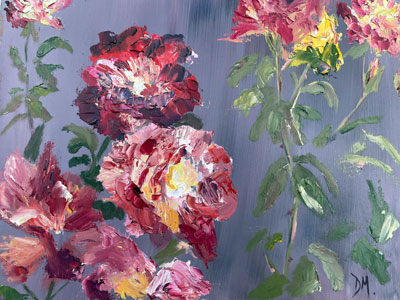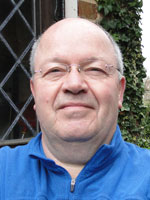 I was born in Caerphilly, South Wales. I obtained a medical degree at the University of Bristol in 1975. After experience in the Royal Navy and General Practice, I pursued a career in London as a Medico-legal adviser retiring in 2009.
I developed an interest in watercolour painting in the 1990s and attended a number of short courses at West Dean.
Since 2009, I have concentrated on oil painting - my favourite subjects being land and seascapes.
I am particularly fond of Cornwall and it`s modern artists, such as Kurt Jackson and Neil Pinkett ,as a source of inspiration.
Sylvia Mundy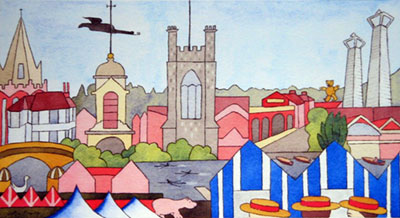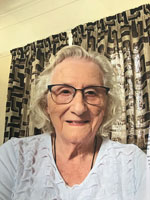 Drawing was a significant part of my zoological and botanical studies, and I took particular pleasure in making diagrams of scientific apparatus.
In 1959, I had my first try with oil paints and in 1972/1973 I attended evening classes at Oak Park School.
I retired in 1993 and did a course in Botanical Illustration run by the Royal Horticultural Society. Then seeking a broader view, I enrolled with South Down's College for a part-time painting course. The tutor was Alan Worthy-Turner to whom I am greatly indebted. I clearly remember one class on Ben Nicholson's work, which to me was inspirational. The thought processes which go through my mind in looking for shapes, simplifying and putting my perspective on subject matter give me enormous satisfaction and pleasure.
In June 2001, Channel 4 invited me to take part in their 'Water Colour Challenge' programme. It was a great experience.
In 2004 I moved into acrylics and abstract painting and continued to explore different techniques and media, including collage. Stone carving is the latest.
I don't think I will ever stop experimenting – variety is the spice and science of life!
telephone: 023 9248 4760
Anne Newsom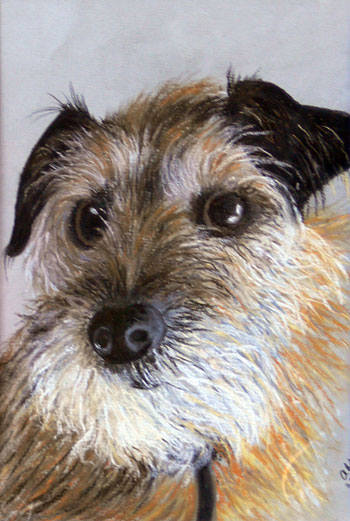 My painting history is short. I did not take it up until about 2000.
I found a very good teacher in Trevor Ingram; he taught a small group of us the basics in watercolour and gave us the confidence to grow from there.
I was then introduced to Rossi who taught me portrait painting in oils, mainly from photos, and this has been my main interest specialising in children and animals, and have been lucky to have been given many varied commissions.
In 2010 went on an Icon writing / painting course at Alton Abbey, which introduced me to the application of gold leaf and to Tempera painting (which is a mixture of egg yolk and pigment) copying traditional icons of which one is now in our Church at Westbourne.
I have painted a number of small Icons for personal use.
It has given me much pleasure over the years and long may it continue.
telephone: 01243 374467
Carol Price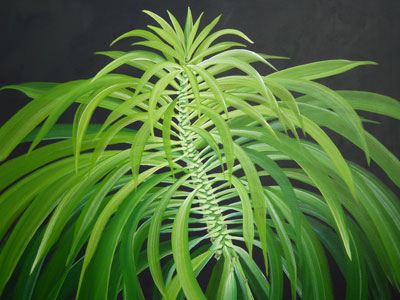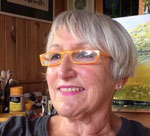 I spent my childhood in rural Worcestershire, Following my Fine Art education at Stourbridge, Ravensbourne and Goldsmiths Colleges of Art I taught Art and Design for 30 years, firstly in London and then locally when I moved to Emsworth in 1984.
For the past few years I have been working in watercolour and acrylics, exhibiting in Wales, a variety of venues in the South East and locally at The Oxmarket in Chichester, The Spring in Havant and my studio at home.
My work is particularly distinctive, bold, dynamic and vibrant. I am inspired by natural and man-made forms and my work is both representational and abstract.
This year I have returned to my Emsworth garden for inspiration using the strong shapes of architectural plants.
If you would like to see more of my work, or talk about a commission, please contact me - details are below.
telephone: 01243 372610
Andrew Pearson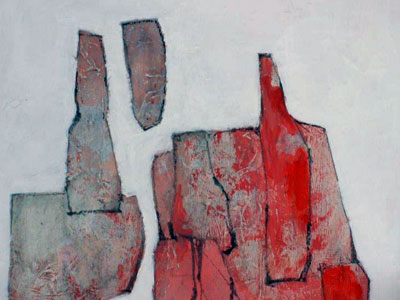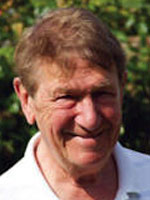 I live in Emsworth with my wife Joyce, my chief adviser and valued critic.
I interpret the traditional subjects of landscape, still life and the human figure in my own way, aiming not for realism so much as for visual impact, energy and strong design. Painting being an activity in two dimensions, I value and exploit the flatness of the picture plane. My work is essentially about shapes and their relation to one another and to the space they occupy. I am influenced by Chinese painting and calligraphy, in which space and balance are very important.
Starting a painting I generally have little idea where it is going. Before judging a work finished I will probably have made many changes and perhaps restarted more than once. My work is a journey with obstacles and turning points, and sometimes, with luck, an arrival. I value ambiguity.
Being untaught, I have my own views on learning about art; I carry no art school baggage. I think that technique should not be more highly valued than ideas (look how scrubby Matisse's work could be – but what design!) With this in mind I conduct one-day workshops in which I try to lure people out of their comfort zones into the bigger worlds hiding in their heads. I have found it possible to get people to produce exciting and beautiful work of a kind they did not dream of; this is enormously satisfying to them and to me.
Artists I especially admire include Zurbarán, El Greco, Corot, Manet, Boudin, Diebenkorn, Vaughan, Serra, Eardley and Doig. Actually, nearly all artists have something worth looking at. I look at a lot of art.
website: www.andrewpearson.me.uk
Robina Richter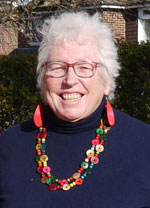 Mark making is the centre of my practice. I use fabrics, thread and stitch to create my textile pieces. My art is characterised by strong sweeping lines, vibrant colours and stitched details that add tactile texture. I adopt quilting techniques that bring relief and sculptured effects to my work.
I live in Westbourne near Chichester. The landscape of Sussex provides a continuous source of inspiration for my art. I am fascinated by how nature and history have shaped the chalk Downlands and coast. The marks made by fields, woods, paths, old tracks, hedges, flints and settlements are of special interest to me. I love to go out with my sketchbook and camera to experience all moods and weather. I draw, make notes, lines and scribbles to capture my immediate responses to the place. Back home I work on cloth to capture what I have seen and felt.
In 2013 I gained a Foundation Degree in Stitched Textiles (distinction) from Winchester University. I am a member of the group of textile artists called 'Marks and Stitch' and a Licentiate Member of the Society of Designer Craftsmen.
website: robinarichter.wordpress.com
Peter Rogers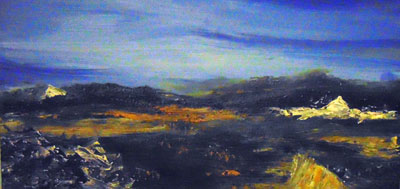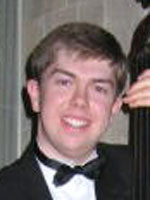 Peter has completed a two year A level and a one year Foundation Degree Course in Fine Art and Design.
He is now in his third year studies for his Music Degree at the University of Chichester.
In 2005 Peter camerunner up to the Young Artist of the Year Award in the S.A.A. Society National Competition, held in London.
In 2010 Peter won a scholarship to attend The International Guitar Festival, held at West Dean College West Sussex.
telephone: 01243 376335
Sandra Sniezek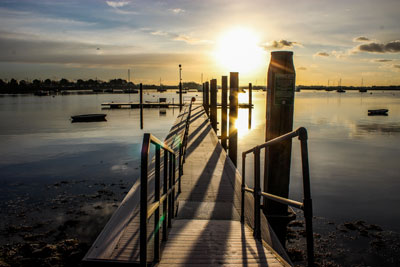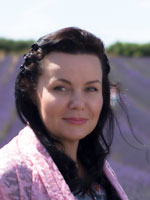 Photography is my passion. Whenever I travel, my camera is always with me and slowly it's taking over my life. I have hundreds of photos from different places. I love capturing beautiful moments and all picturesque landscapes and then after coming home selecting the good photos, editing and playing with some of them.
Being encouraged by local community, I decided to take part in Emsworth Photo Competition and to my surprise I won. My photo 'Frosty Morning' taken in January last year, will be in a community calendar for 2017. My other photo 'We can do it – women at work' was successful in a BBC's contest on a chosen theme POSTERS. These are small victories but mean a great deal to me.
I'm a teacher by profession, used to be a photo model for a little while and enjoy combing all my skills in photography field. I believe every person no matter what age or size can look good in photos and anyone can learn how to take good photos that is why I'm planning to run a series of workshops to share my knowledge and experience with others.
Sandra Sniezek - Chione Photography
website: www.chionephotography.com
Stuart Thompson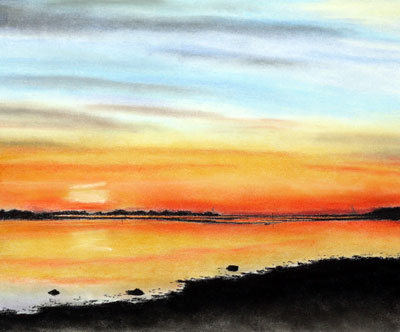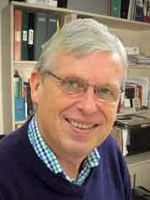 After a career in Marketing, latterly in the marine industry, I have now retired and pursue a number of my interests, including web design and painting.
I have lived in Emsworth for over twenty years, and in that time I have become a keen sailor. I own both a Cornish Shrimper and a Scow dinghy, and am a member of Emsworth Sailing Club.
My love of Emsworth has led me to try and share my enthusiasm for the place with anyone I can get to listen. In 2010 I launched a website dedicated to walking around Emsworth; www.emsworthwalks.org, which incorporated a number of my watercolour paintings.
I learned to paint watercolours in 2009 at Southdown College, and have continued to learn more, and improve my work since then through classes and workshops at The Spring in Havant and privately with Heather Gray-Newton. Today I am a member of the Emsworth Art Group.
My inspiration is very much from my surroundings in Emsworth, through landscapes and images of boats and water. However, I also spend as much time as possible when I am not sailing in Piemonte, Italy in the foothills of the Alps. This is in total contrast to Emsworth, being mountains, trees and the spectacular scenery of that part of Northern Italy.
In my compositions, I have tried to capture scenes that interest the visitor to Emsworth, not necessarily those of the sailor, as many visitors are not lucky enough to get out on the water on boats, and instead love the environment they create in the ever changing scenery of Chichester Harbour with its wide tidal range.
My latest project is to learn to paint with Soft Pastels, and I am learning this at The Spring in Havant, under the tutorage of Robyn Cheney.  It has given me the opportunity to 'loosen up' and go big.  I have managed to make some sales with my pastels and my work is improving - watch this space.
website: www.emsworthimages.com
Tigerfox

At present my practice seems rooted in research. It pushes the boundaries of my understanding of what landscape art can be.
My physical presence in the landscape is the central point of the work and research that I am undertaking.
I am taking part as an active character in the reciprocal drama between humans and the landscape, not as a genre but using the landscape as a medium with which I both learn from and work with.
I am trying to discover and reignite that spiritual spark that enchanted moment that we used to find in Nature.
This seems to have been lost as we have become more technology and consumer driven in the disenchanted world of today.
I wish to rediscover the traditional sublime of the Romantic artists; those awe-inspiring feelings with moments of fear induced by my natural surroundings, rather than the consumer, shopping-orientated sublime of today.
My practice explores this complex relationship that exists between the human race and the planet and visually expresses how Nature and mankind are coexisting today.
Julie Turner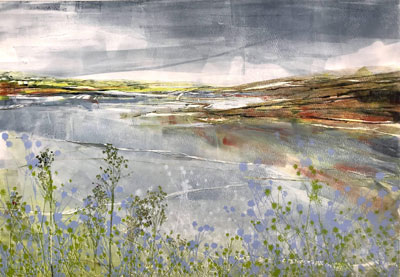 My work comprises mono prints, screen prints and lino prints, mostly influenced by the local landscape and memories of growing up by the seaside. Images are hand printed, allowing the ink to sit above the paper to give an intensity and tactile feel not achieved by commercial printing.
After qualifying as a teacher of creative arts and maths, I went on to have a 25-years career in advertising and marketing, enabled me to use my creative ideas in branding, messaging and imagery for clients. Four years ago I completed a City & Guilds in Printmaking and have been learning and experimenting with printmaking techniques ever since.
I am a member of Omega Printmakers and Emsworth Artists.
telephone: 01243 373972
John Tweddell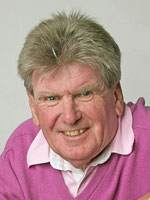 I started my career as an air-to-air photographer working for a Hawker Aircraft, hence my interest since retiring returning again to photography.
I took up painting as a hobby about twenty years ago and have taken a special interest in combining digital imaging with traditional painting techniques.
In recent years I have focused on the photographic and digital art techniques, printed onto canvas.
Most of my work is inspired by the landscapes of Emsworth and surrounding area.
telephone: 01243 374416
Diana Williams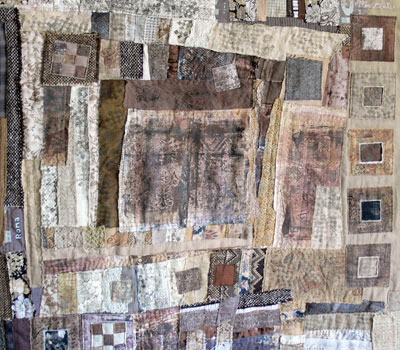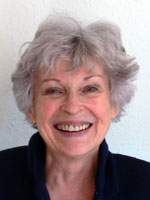 Two years at West Sussex College of Art and Design gave me a pass at 'A' level, and had a lifelong influence on my style and design.
During my marriage, my skills of sewing and embroidery were taken up by home and family; but as my sons grew up, I went to embroidery classes and exhibited (and sold) locally in the Pulborough area.
I later started quilt making seriously, and in 2000 studied textile at Chichester College, intending to make Art Quilts. My work in the direction of stitched and collage pictures, and when living in Fishbourne, I exhibited as part of Open Doors.
After moving to Emsworth I started exhibiting with Emsworth Artists.
I am facinated by the concept of palimpsest - however much we rub off the slate of the past, it reaches through to appear in our present, and sometimes, future.
telephone: 01243 378864
Rebecca Williams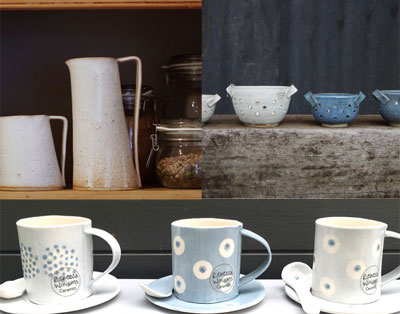 As a ceramic artist, I work with porcelain and stoneware clays to create simple, imperfect vessels to accompany you in your kitchen and home. Each vessel is made by hand in my garden studio in Emsworth. 
I work with basic wooden tools, hands and fingers to manipulate the clay, pinching, coiling and slab building, as well as throwing forms on the wheel. I was born in Yorkshire, but having grown up in the south of England, where long summer days were spent rock-pooling and shell collecting, my work is influenced by coastal life and the shore line of Chichester harbour where I live with my husband, 2 children and 2 border terriers.
My work is inspired by damp days and wild winter seas, cotton wool clouds and brilliant blue skies, which have shaped a palette of natural and informal colours. They evoke a sense of comfort and familiarity. Simple lines and delicate forms are key elements of my style.
Each piece is handmade using stoneware or porcelain clay and hand glazed, so each is unique and original.
website: www.rebeccawilliamsceramics.co.uk
telephone: 01243 389569